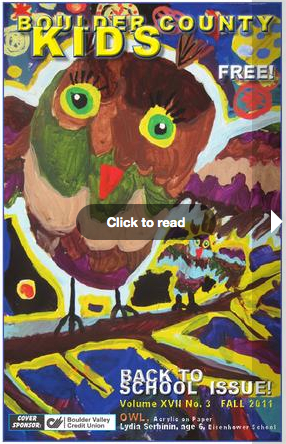 Our daughter, Grace Shanti Sherman had the opportunity to share her account of her first visit back to Calcutta.  Her article, A Passage to Calcutta can be found in the Fall 2011 edition of Boulder County Kids.  It's on pages 28-29.
She talks about the kids she met, what it was like to eat Indian food in India, and how it helps to have a book with you when you travel.  She also talks about kids things like pillow fights and bracelets that glow in the dark.
You can read Grace's article online or, if you are in the Boulder area, pick up a free copy.
Have you been to Calcutta?
If so, we'd love to hear about your travels, especially if you are a kid or traveled with children.
What brought you to the region?  How was it different than where you live?  Also, we'd love to hear about any humanitarian activities your family participated in during your travels.